"We have been very happy with LPs effort. He has always been wellprepared and have had a clear musical goal. That has, in combination with his comfortable personality, made it a pleasure working with him.
Skanderborg Brass Band
When Lars Peder began his master in 2010, he decided to take up conducting as an extra major besides the trombone. During his studies, he studied conducting with Jos Vermunt (NL) and Søren K. Hansen (DK).
In the years since his graduation, LP has participated in severeal workshops with- and taken private conducting lessons from, among others, Michelle Rakers (US), Bjørn Sagstad (NO), Huw Thomas (UK), Peter Harbeck (DK) and René Bjerregaard Nielsen (DK).
Today, LP is the conductor for 3 brass bands and an often used guestconductor with many others. Although, LP grew up in the brass band environment and still has most of his work here, he also has experience conducting symphony orchestras, windbands and small chamber ensembles. In the summer of 2019, LP was invited to the United States as a guest teacher and conductor at the Shepherd Trombone Workshop.
In October 2019, LP will be hosting a conducting seminar together with fellow conductor Henrik Juul-Brinkmann for the Danish Marchingband Association.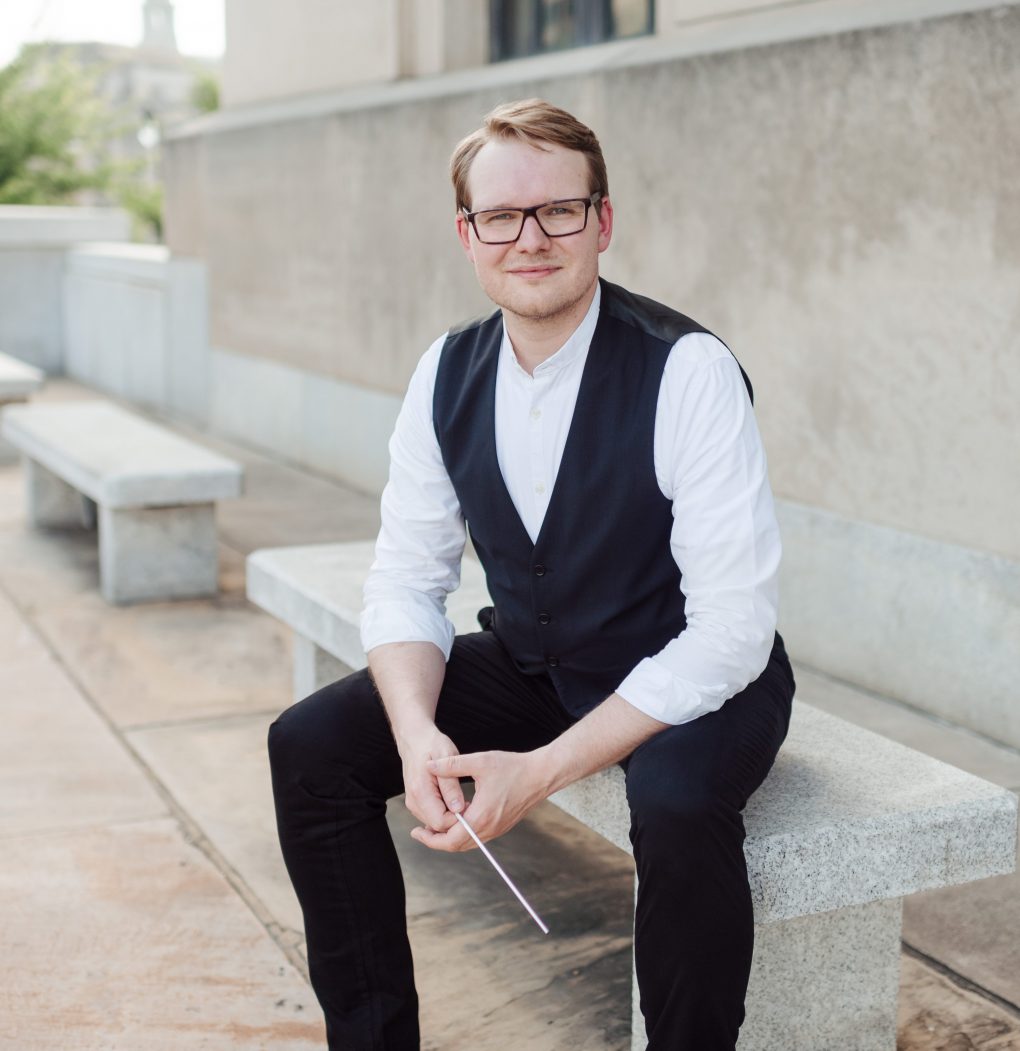 "Besides having good humour, LP also poccesses the ability to communicate technique and musical understanding deep into the orchestra... That makes the receiver happy and makes the impossible - possible"
Hans Jørgen Koch
Hjemmeværnets Musikkorps Aarhus og
Brass Band DaCapo